Integrate you digital and business systems. Our highly experienced and talented web development team help you design applications and services to deliver tangible business value. We specialise in tailoring internet technologies as an extension of our client's business functionality.
Why chose Continuum as your Web Development Agency?
Decades long track record of technical excellence
Integrated design & development teams ensure the complete execution of our vision
Broad platform experience with a deep understanding of the intricacies of translating your business processes into a robust set of back-end systems and integrations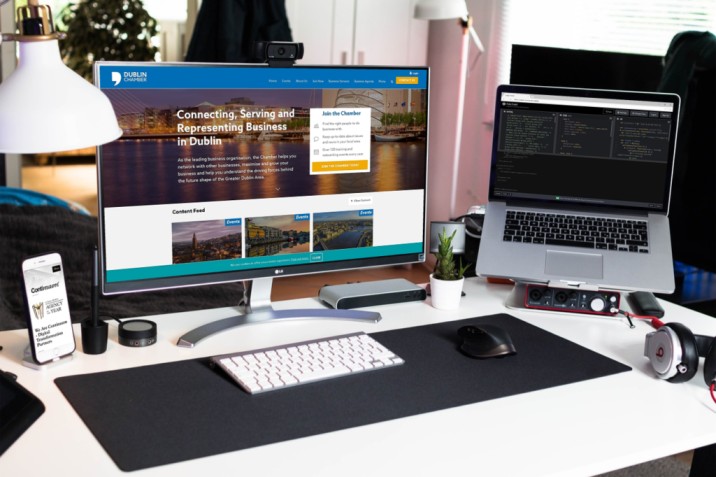 Digital Platforms & Integrated Technologies
Our development and design team work closely with you to help define the technologies and system integrations that will support your growth strategy and take your organisation to the next level. We work on various platforms including Kentico, WordPress,  BV Commerce, nopCommerce and Sharepoint to name a few.  Our team also have years of experience building bespoke systems for our clients that exactly fits their particular business needs.
Enterprise Content Management Solutions
We can deliver all‑in‑one CMS, E‑commerce, and Online Marketing platforms built entirely in-house, helping you avoid the frustrations of dealing with multiple third‑party systems. This gives you control of your business and online activities. You can learn more about one of our preferred systems by clicking on the link and visiting the Kentico website.
Continuous Product Development and Support
The dynamic nature of the online landscape means your technology needs will grow as you do. We build scalable solutions and integrations that enable your organisation to stay ahead of the competition. See how we have one this for some of our clients by visiting our case studies section!


"Continuum have been working hand in hand with Tesco Mobile to very aggressive deadlines and shifting milestones. The project rollout and continued support have been a superb success and has exceeded our requirements and results."
Head of Network, Tesco Mobile Ireland
Web Development Case Studies