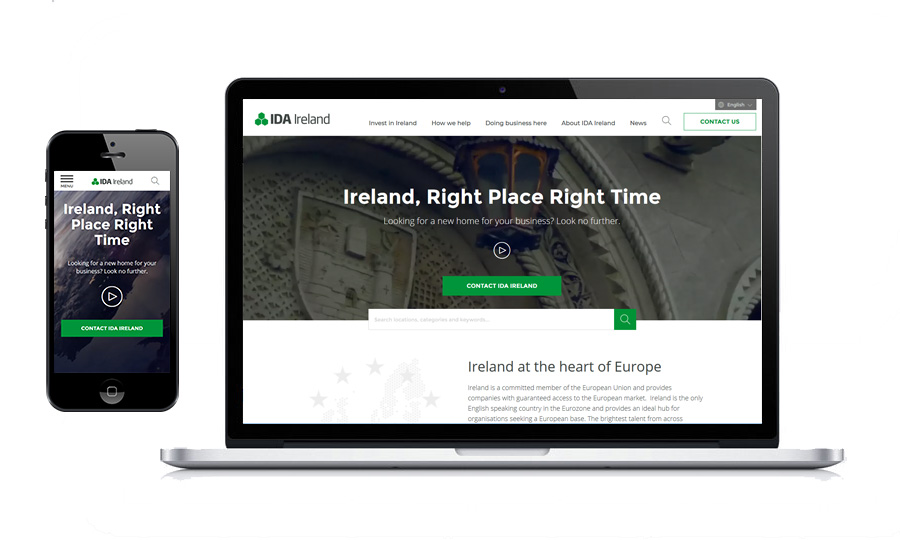 IDA Ireland is the Irish Government agency with responsibility for attracting Foreign Direct Investment into Ireland from manufacturing and internationally traded services sectors. It also encourages existing investors to expand and develop their businesses.
IDA Ireland attracts overseas investment by:
Focusing on business sectors that are closely matched with the emerging needs of the economy and that can operate competitively in global markets from an Irish base.
Building links between international businesses and third level education and research centres to ensure the necessary skills and research and capabilities are in place.
Building world-leading clusters of knowledge-based activities.
Strongly influencing the competitive needs of the economy, and are very active in the development of infrastructure and business support services, telecoms, education, regulatory issues especially in relation to EU policy.
The Challenge
The IDA sought a supplier to support them in their design, development, maintenance, support and hosting needs with respect to the IDA Ireland websites and to assist IDA Ireland in the development of its long term digital marketing strategy, including Social Media, International Search Engine Optimisation and the assessment and inclusion of new technologies for its websites. Their original site was no longer supporting their needs to their satisfaction.
The Solution
Continuum worked closely with the IDA to understand the core needs of the migration, identifying the design needs, as well as the languages, country sites & stakeholders that needed to be catered for.

Continuum did a full survey of the contents and structure of the site and, considering the full needs of the client, as well as our ideas for future developments, we recommended the adoption of KENTICO Enterprise Marketing Solution (EMS), which would provide the IDA with a state-of-the-art CMS, while also delivering them a suite of automated marketing tools to support the promotional & conversion needs of the client. The solution was easy to use and maintain, scalable and cost effective.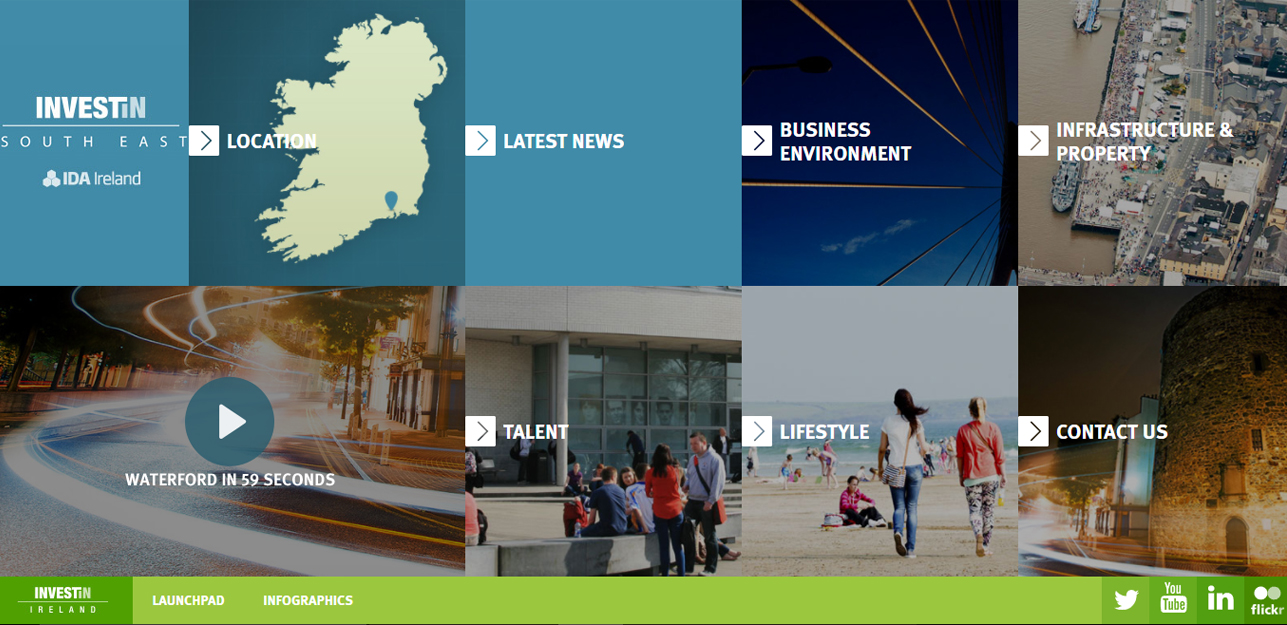 Continuum was able to effect a rapid migration and reorganisation of content and navigation to facilitate the clients conversion process. The website acts as the IDAs main digital presence and is fundamental to their mission of informing, identifying and connecting to potential FDI opportunities.

The migration included 11 different language sites and 9 separate subsites (the "invest-in" sites which provide focused messaging to potential investors focused on specific counties in Ireland) all managed and maintained through a single instance of Kentico EMS.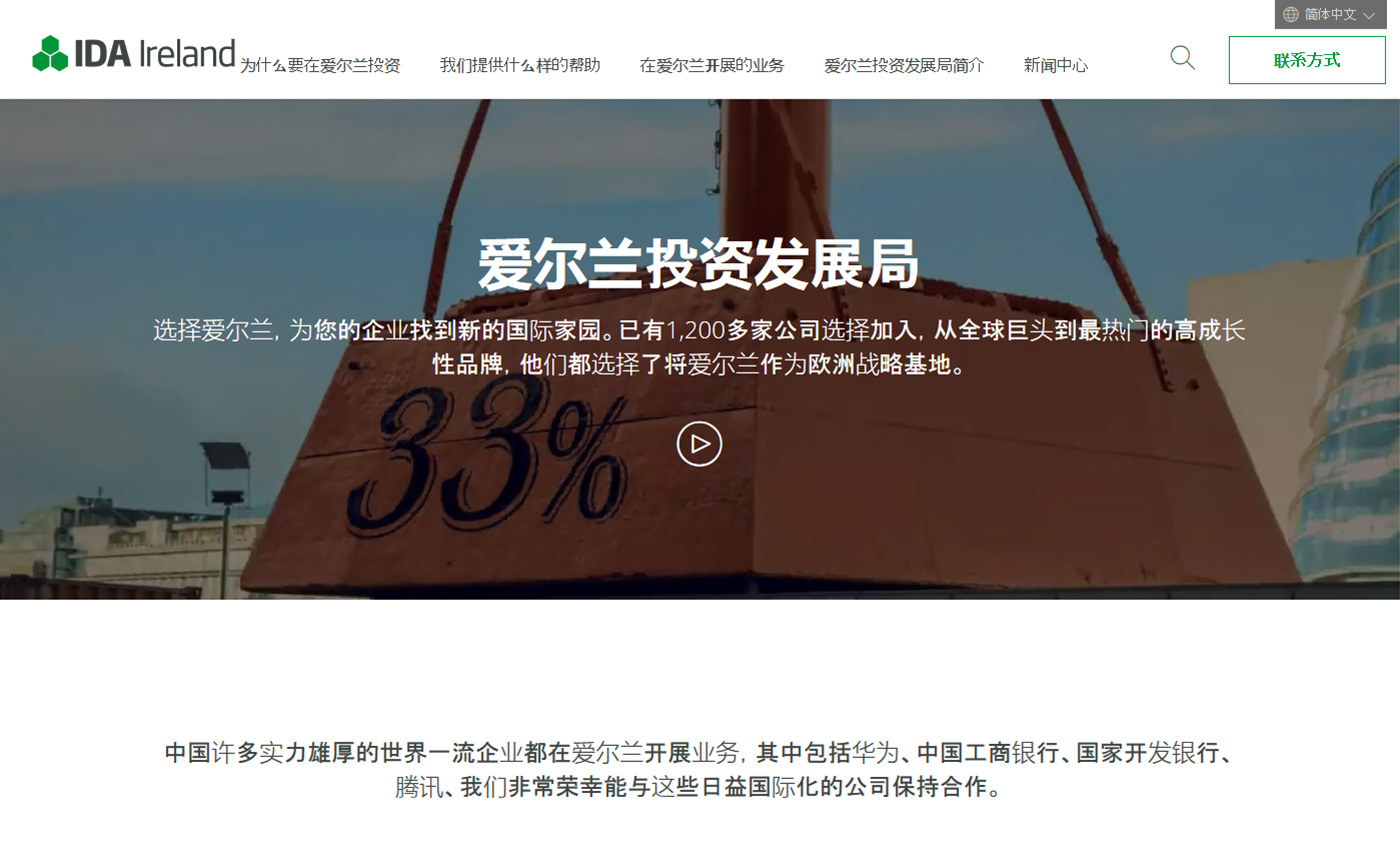 This approach and new infrastructure allows the IDA to move from having a passive website with no clear picture of its contribution to the conversion journey to a digital channel that is well integrated into the sales and marketing process and which will concretely show where and when a lead has come from, while allowing the client to qualify and nurture those needs over time.
The site won the International Kentico Site of Month Award (https://www.kentico.com/customers/customer-projects/ida-ireland-17319)